Tripawds is a user-supported community. Thank you for your support!
On Monday, February 18th,  Jabba-bear was admitted to Carolina Veterinary Specialists (CVS)  upon referral from his primary veterinarian (Oldtown Veterinary Hospital).  By that point, Jabba's condition was critical. It was clear that  if we didn't act fast, he would die…soon. That day, the doctors at CVS  performed an ultrasound of his abdomen, to try and visualize the mass in  his lung for a biopsy.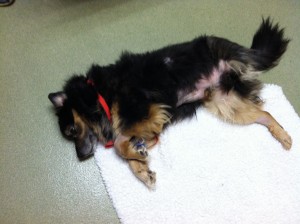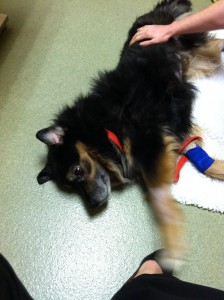 This procedure was, in some ways, a gamble because lungs are ill-suited for ultrasonographic examination given that they are typically full of air (and ultrasound doesn't work well through oxygen). As such, the doctors were unable to get a good look at the mass. The next viable option was lung surgery. As detailed in a previous post, Jabba-bear spent nearly one week at the "hotel" (CVS), receiving ample IV fluids and pain medicine, as he bravely withstood test after test after test. Eventually,  it was determined that Jabba was healthy enough to sustain surgery (no organ failure, no noticeable masses in his liver, etc.), although there was still some risk involved as Jabba-bear had been so sick for such a long time, and we were not sure what was causing his illness.  On Thursday, Februrary 20th, Jabba-bear had a lobectomy. Specifically, the surgeon removed the caudal lobe of Jabba's left lung.
We were not allowed to visit Jabba-bear the day of his lobectomy, but we went to check on him Friday morning. This was a very difficult visit for us. As soon as the technician left us alone with Jabba, he starting crying…Loud, wailing, cries. We had never heard him make those sounds before. We didn't know what those vocalizations meant. Was he in pain? Was he suffering? Was he yelling at us for putting him through yet another major surgery?  We felt helpless. We looked at each other and wondered if we had made the wrong decision. The technicians assured us that Jabba was not in pain, that he had spent the whole day resting comfortably (and quietly).  However, he was still not very interested in food.  We asked if we could try to feed him. The technician brought us quite a selection of wet and dry food. To our surprise,  Jabba-bear ate it all! This lifted our spirits. We stayed there petting Jabba-bear as long as possible, until it was time for him to go back on his IV fluids.
The next day, February 23rd, we checked Jabba-bear out of the "hotel"  and brought him home!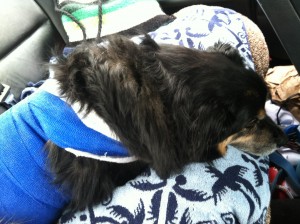 Jabba-bear was happy to see the car. He had never been boarded before, and this was the longest he had ever gone without seeing his pawrents. When we got close home (turning onto our street), Jabba-bear perked up. He lifted his head, looked at the road, and started smiling!
The doctors sent us home with pain medicine (Tramadol) and steroids (Prednisone) and told us to limit Jabba's physical activity for at least two weeks (no jumping, climbing stairs, running, etc.). We weren't too worried about this since Jabba-bear is an extraordinarily lazy dog. Even though his sister, Beyonce, was waiting for him, we knew that they would be OK. Honestly, Jabba-bear and Beyonce do not interact much, save for the  occasional forced cuddling on Beyonce's part.
We spent that whole day laying on the floor with Jabba-bear, scratching behind his ears, petting his backside….letting him know how proud of him we were. He is such a brave boy!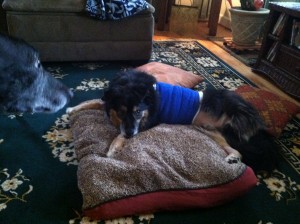 By Sunday morning, Jabba-bear seemed to have improved significantly. His appetite had returned, and he seemed more energetic. Jabba kept rolling onto his back, begging for more belly rubs. As a result, he wiggled out of his bandage and exposed the incision site of his lobectomy. Although the below  picture might look gruesome, the incision site was neat and clean. We thought the doctors did an excellent job!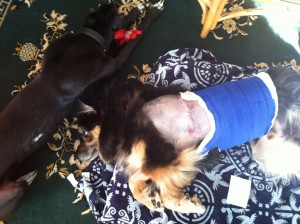 We took Jabba-bear back to CVS to replace the bandages, since it was recommended that they remain on for one week.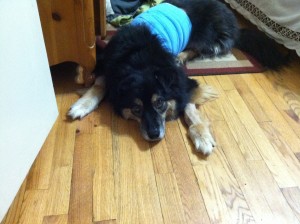 The following Thursday, Februray 28th, we took Jabba's bandages off to allow the incision site to "breathe". By this time, Jabba-bear had figured out how to jump on the couch again, and well….we let him.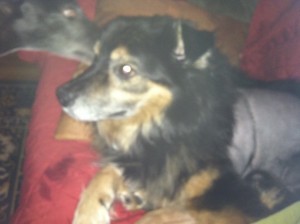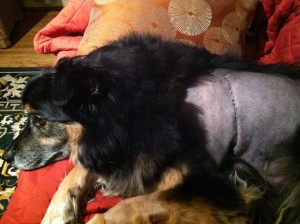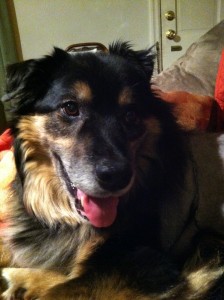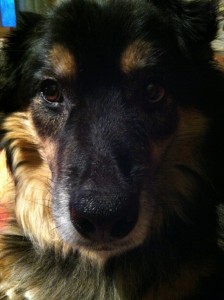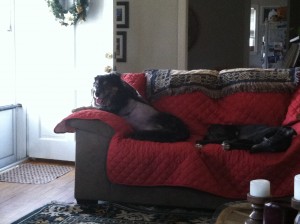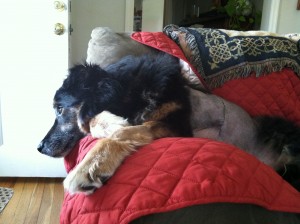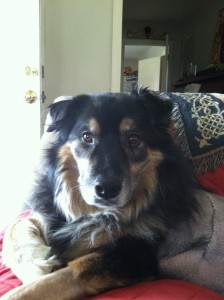 All things considering, Jabba-bear is doing very well. He started the high protein diet (Hill's prescription) a few days ago, which we will write more about  soon.
He is no longer taking pain medicine, and he is tapering off the steroid treatment. We are still thinking about the next step for Jabba-bear (i.e., whether to put him back on cyclophosphamide and/or  palladia).
Thank you so much for all of your support over the past few weeks.